Entrance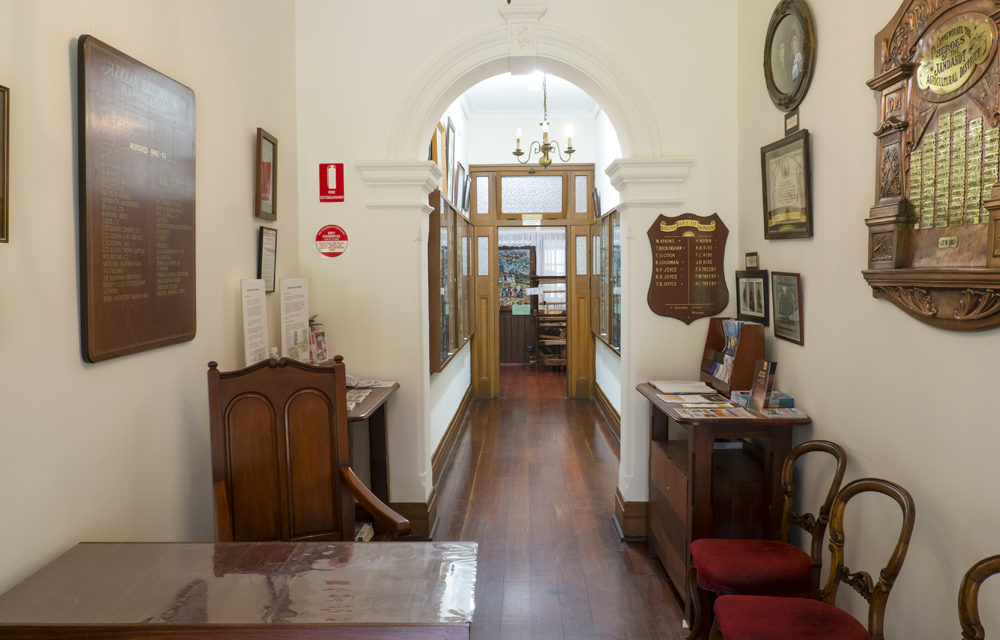 Still used for the main entrance, on the north side of the building, the entry now houses the military memorials for the surrounding district, and civic memorabilia and Historical Society Museum restoration information.
All rooms in the house had separate entry onto the surrounding wide wooden verandahs, now newly restored, as are the polished original floorboards throughout the house.
Use your mouse to explore the Entrance.
The Virtual Tour requires the latest version of Flash Player and is not compatible with mobile devices.